FG Wilson
Established in Belfast; Northern Ireland – United Kingdom; in 1966, FG Wilson (a trading name of Caterpillar (NI) Limited and previously known as FG Wilson (Engineering) Ltd) is one of the largest generator set manufacturers in the world. With more than 50 year's experience in generating set manufacturing, the teams in FG Wilson have continued the traditional role of innovation and market leadership to ensure excellence in both craftsmanship and engineering in the FG Wilson product.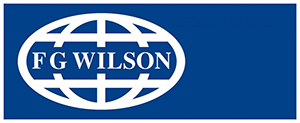 ---
About Us
PT SUMBER ANEKA ENGINEERING is the appointed official dealer in Indonesia for the FG Wilson product.
We provide both the Units Sales and After-Sales support for the FG Wilson products in Indonesia. Our vast inventories in Indonesia for both the generating sets and Spares parts ensure the products reach the customer in the shortest delivery time.
Our relationship with FG Wilson can be back-dated as far as the year 1993 till current time. With more than 25 years of handling the product, we have the ability to provide a solution to the customer's electrical power need from expert advice, unit sales and technical support.
We are involved in the supply FG Wilson products to many Indonesia prominent projects of various sectors; such as Government, Banking, Mining, Plantation, Data Centre, Telecommunications, and many more to every part of Indonesia.
Please feel free to contact us on your requirement or any project that you and your company are working on. We ensure you that we will provide you with our utmost support.
---